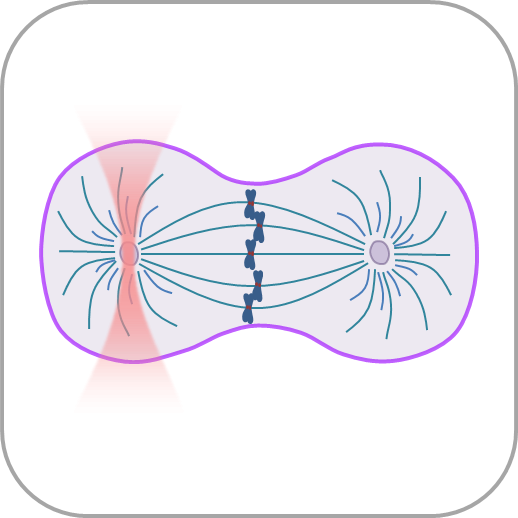 C

ell

D

ivision
Cell division is a process where mechanical forces play a central role. Explore the insights of cell division mechanics with our optical tweezers platform SENSOCELL™.
Measure mitotic spindle forces during the cell division process.

Study chromosomes separation mechanics.
Would you like to try SENSOCELL™ with your biological system samples? Let's do it, contact us!