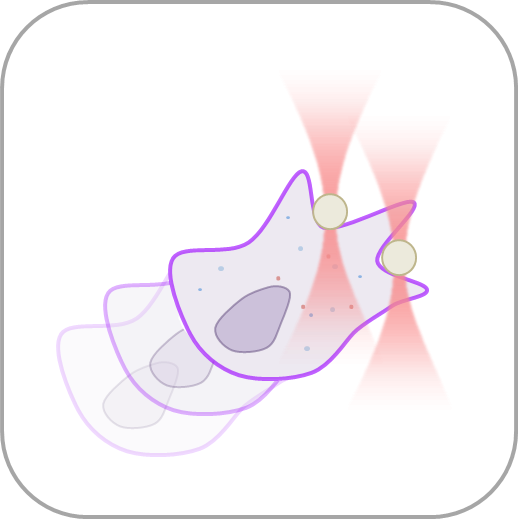 C

ell

M

igration
Cell migration is becoming a hot topic in mechanobiology having a great impact in research areas like cancer metastasis formation and progression. Our optical tweezers platform SENSOCELL™ allows studying the mechanics of cell migration for single cells, cell cultures or even 3D tissues.
Measure protrusion and migration forces exerted by the cells.

Perform cell membrane mechanoreceptor studies.

Study cell-ECM interactions and their impact in cells migration processes.

 
Would you like to try SENSOCELL™ with your biological system samples? Let's do it, contact us!