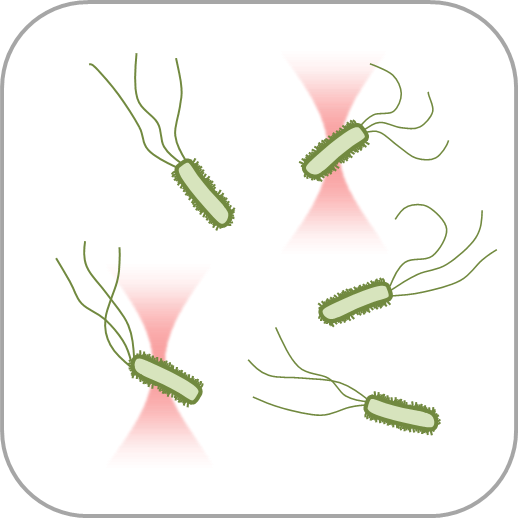 C

ell

M

otility
The optical tweezers platform SENSOCELL™ allows performing motility assays on single or multiple cells.
Perform optical trapping experiments of swimming bacteria. Use multiple traps for rod-shaped cells.

Perform sperm motility assays.

Track forces exerted by cells or study the influence of viscous media.

Acquire power spectra to obtain information in the frequency domain.
Would you like to try SENSOCELL™ with your biological system samples? Let's do it, contact us!