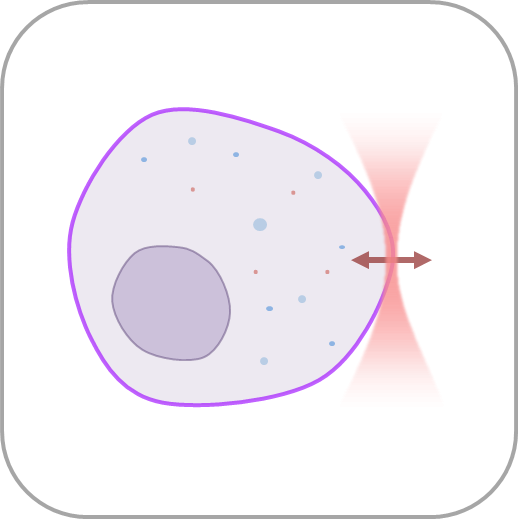 M

embrane

M

echanics
Laser trapping of cell membranes combined with direct force measurements will become a keystone in many research fields like morphogenesis or neuronal mechanics. With our optical tweezers platform SENSOCELL™ it is possible to trap, manipulate and obtain the stiffness of cell membranes of diverse biological samples including single cells, cell cultures or even 3D tissues.
Trap neuron axons in in vitro or in vivo conditions and manipulate them to determine their stiffness.

Perform cell membrane mechanics deformation experiments.

Measure the stiffness of cells contact membranes in cell cultures or biological tissues.

 
Would you like to try SENSOCELL™ with your biological system samples? Let's do it, contact us!