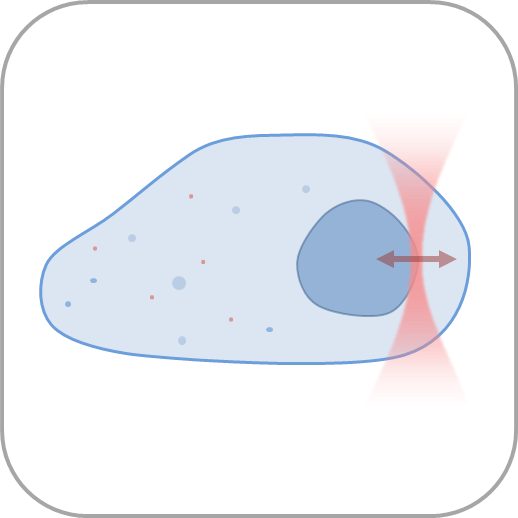 N

ucleus

M

anipulation
The ability of cells to tune their nucleus mechanical properties to rearrange its shape or position plays a key role in many important cellular processes. SENSOCELL™ allows performing optical trapping experiments of cell's nucleus using multiple optical traps in simultaneous operation.
Trap cell's nucleus and manipulate them to determine their stiffness.

Use multiple traps to stretch the nucleus or shift its position inside the cell.
Would you like to try SENSOCELL™ with your biological system samples? Let's do it, contact us!