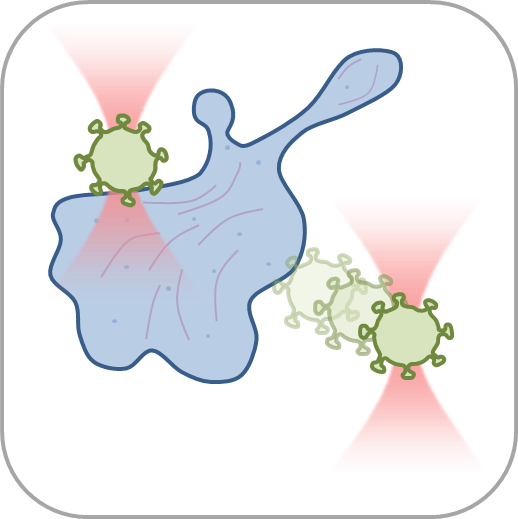 C

ell-

C

ell

I

nteraction
The study of cell-cell interactions is of capital importance for research fields like immunology. Our optical tweezers platform SENSOCELL™ allows you to trap multiple cells, manipulate them and track adhesion/interaction forces between them.
Perform antibody-antigen interaction assays.

Study cell-cell adhesion forces of cancer cells.
Would you like to try SENSOCELL™ with your biological system samples? Let's do it, contact us!