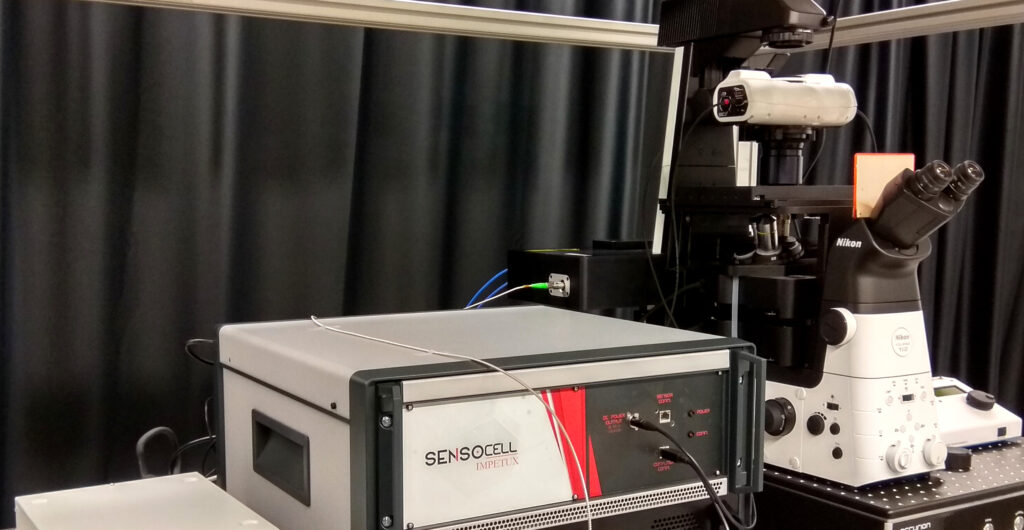 A novel optical tweezers concept for cell and tissue mechanobiology.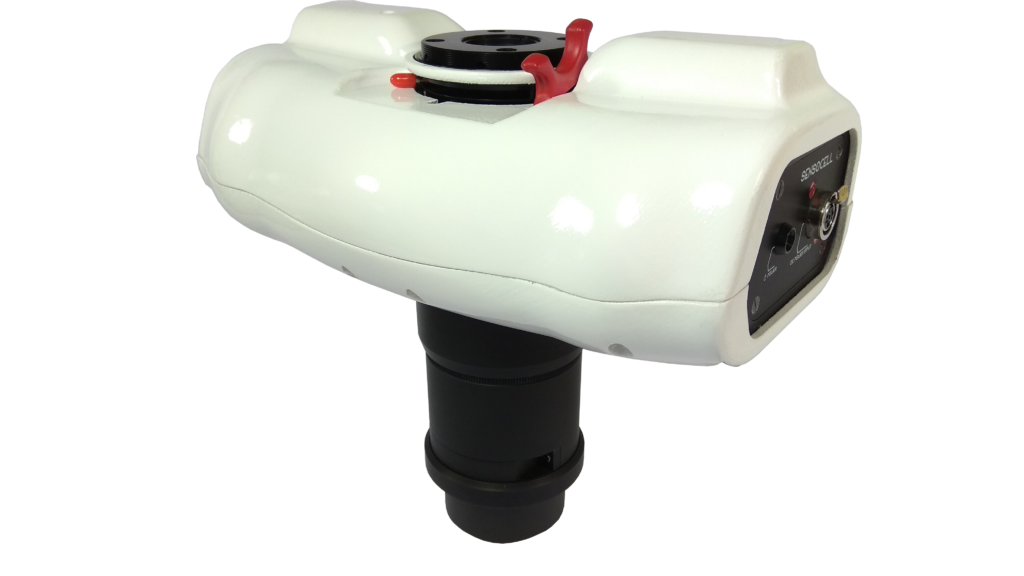 A unique Force sensor technology:
No calibrations needed.
Measure forces inside living cells and tissues.
Simultaneous measurements on multiple traps.
Measure on non-spherical objects.
3D Force measurements.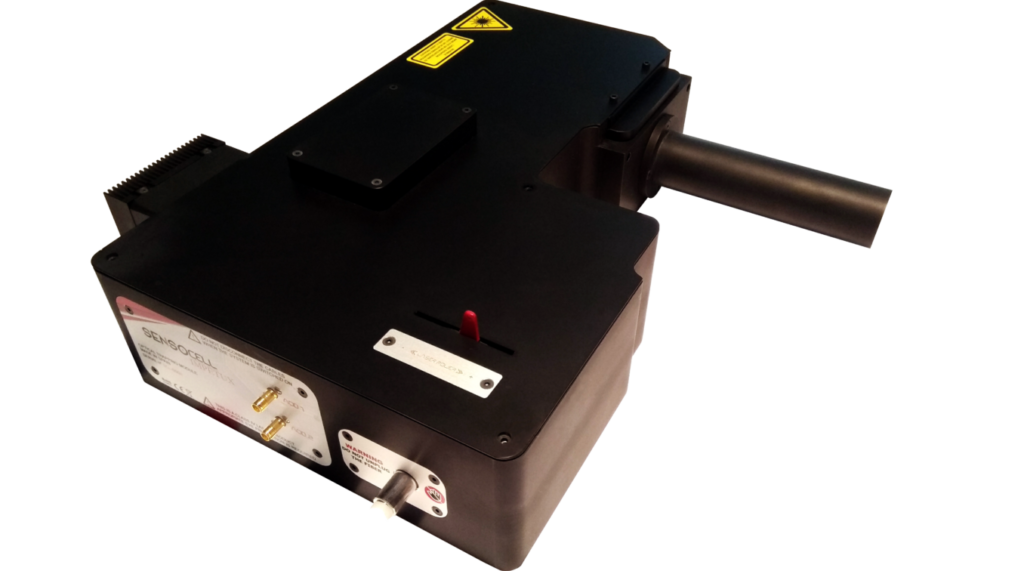 Multiple optical traps generation module:
Up to 256 traps.
AOD beam steering technology.
25 kHz trap steering frequency.
5W, 1064 nm single-frequency laser.
Compatible with different microscopies (BF, epi-FL, DIC, TIRF, Confocal…).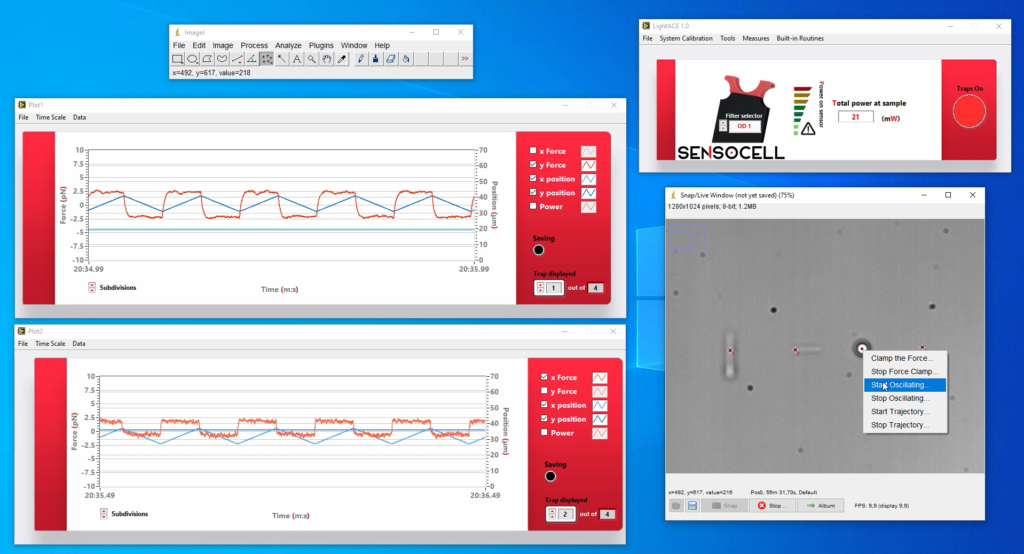 Automated routines for cell mechanobiology:
"Click and Drag" trapping mode.
Active & passive micro-rheology.
Tether pulling routines.
Custom trap oscillations & trajectories.
Force clamp mode.
Trap stiffness & position calibration.
Create your own routines using LightAce SDK!
IMPETUX – Optical Tweezers for Mechanobiology
---
Impetux is a worldwide key manufacturer and supplier of turnkey optical tweezers systems designed for mechanobiology studies in living cells and 3D tissues. Based on our distinctive and worldwide patented technology, SENSOCELL™ allows manipulating and deforming cells as whole or even endogenous structures such as the cell membrane, the cell nucleus, vesicles and other organelles while tracking the in vivo biological forces involved, even inside living tissues. Discover the insights of the rich world of cell mechanobiology in studies like cell micro-rheology, nucleus mechanotransduction, cell membrane mechanics, molecular motor activity and cell-cell interactions. SENSOCELL™  enables outstanding and unprecedented optical trapping experiences to explore new ways to boost your research.
Generate up to 256 optical traps thanks to its AOD beam steering technology enabling extensive manipulating control over them.
Get direct force measurements inside cells and tissues. No previous calibrations are needed: just trap & measure!
Track simultaneous force measurements over multiple independent traps.
Measure forces applied either over trapped exogenous spherical particles or directly over whole cells or endogenous trappable cellular structures such as lipid vesicles, membranes or nuclei.
A wide variety of imaging techniques compatibility (BF, epi-FL, DIC, TIRF, Confocal…).
Use our predefined & customizable routines for cell mechanobiology: force clamp, active & passive micro-rheology, cell stretching, tether pulling…
…or create your own routines using our simple

LightAce

Software Development Kit!
Includes an ultra-stable single-frequency laser source (5W, 1064 nm) for the best performance in frequency-dependent studies.
SENSOCELL product page LightAce software Force sensor technology Optical manipulation technology
Applications for Cell & Tissue Mechanobiology
---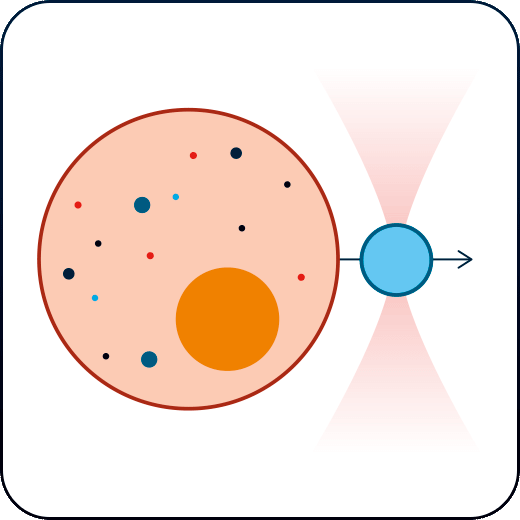 Study cell membrane mechanics in cells and explants performing tether pulling experiments. Use our customizable routines or create your own tether pulling routines.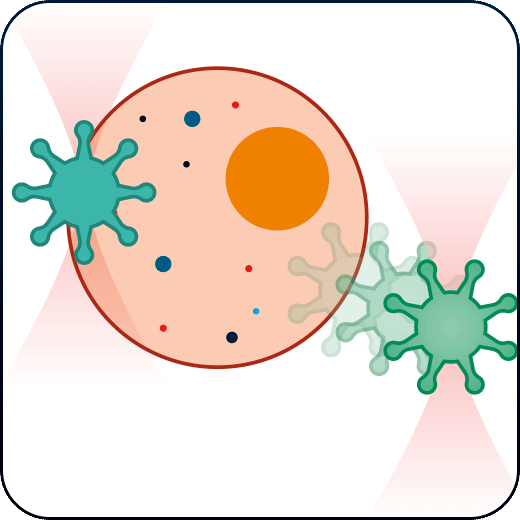 Manipulate whole cells to engage cell-cell interactions and measure their binding forces while having absolute control on cells orientation and contact time. Use functionalized beads and/or substrates to measure in vitro receptor-ligand binding forces.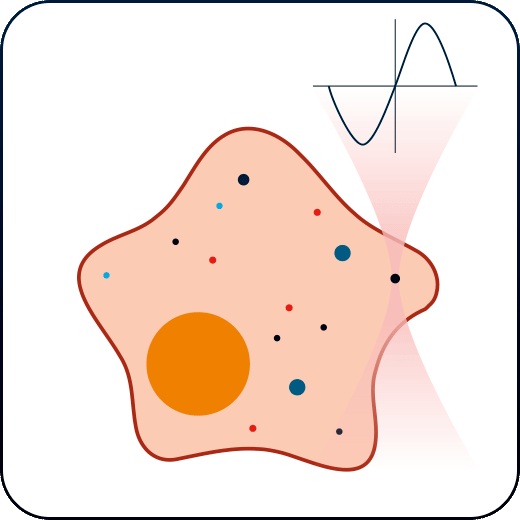 Perform active & passive micro-rheology experiments in viscoelastic media like cell's cytoplasm, hydrogels or biofilms.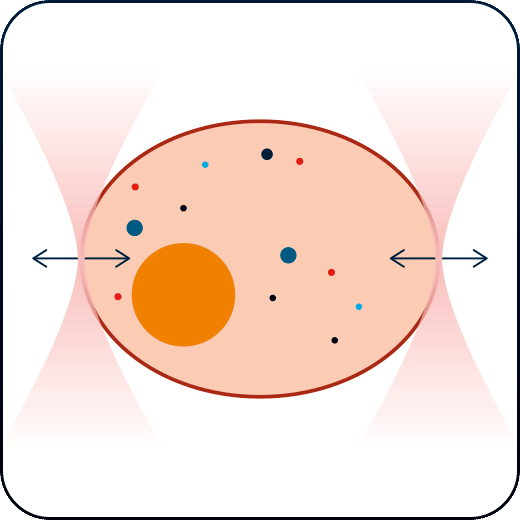 Study cell membrane and cell nucleus mechanotransduction pathways by stretching the cell as a whole or manipulating the cell nucleus.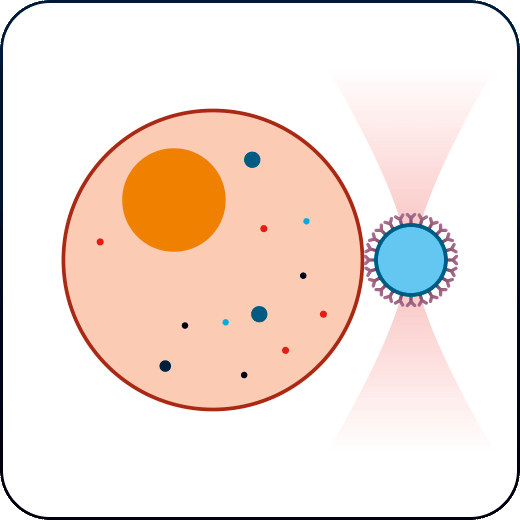 Study the dynamics and forces of transmembrane mechanoreceptors in cell-ECM interactions at the single-molecule level.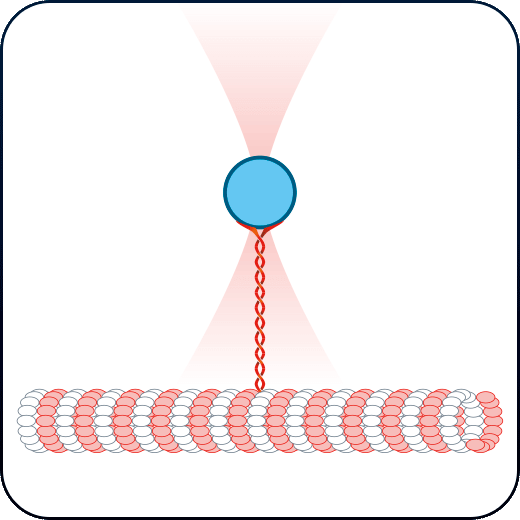 ​Study the activity and kinetics of motor proteins in vitro and in vivo. Measure stall forces of protein motors and observe tug-of-war and cooperating phenomena.
Download SENSOCELL™ optical tweezers brochure