Optical tweezers platform SENSOCELL
Our optical tweezers platform SENSOCELL is the perfect tool for those researchers pushing the limits of science in the field of cell mechanics. Thanks to its innovative optical trapping module and a unique force spectroscopy technology, SENSOCELL allows for the first time simultaneous direct force measurements over up to 256 optical traps,  even inside cells and tissues and without needing any previous calibration. The laser tweezers are mounted on scientific inverted microscopes and are compatible with fluorescence imaging techniques like spinning disk confocal, epi-FL and TIRF. SENSOCELL is a powerful, flexible, versatile and easy-to-use instrument that overcomes the classical limits of optical tweezers.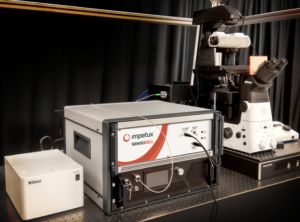 The only optical tweezers enabling direct force measurements, even inside cells and tissues
SENSOCELL is the only optical tweezers platform in the market that allows measuring biological forces inside living cells and tissues in a direct and absolute way. Our patented and exclusive force spectroscopy technology will allow you to measure optical trapping forces in complex media like the inside of living cells and tissues, on irregular objects and far beyond the linear region of force-distance curves, thus opening the door to unprecedented cell mechanics experiments in in vivo conditions. 
No calibrations needed!
Our direct force sensor based on light momentum changes analysis yields the force applied by the optical tweezers via a constant that is unique, permanent and calibrated at factory. IMPETUX's optical tweezers technology enables any non-expert users to extensively control multiple independent optical traps and simultaneously perform direct force measurements in an easy and speedy manner.
Not limited to microspheres!
Measured forces can be applied not only via exogenous spherical particles but also directly onto endogenous trappable cellular structures such as lipid vesicles, membranes, nuclei or whole cells, even inside living tissues.
Measure forces beyond the trap stiffness linear region!
Contrary to the classical indirect method based on trap stiffness calibration used in other optical tweezers setups, our light-momentum-based direct force sensor allows measuring forces beyond the trap stiffness linear region (F=k·x).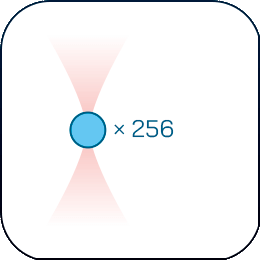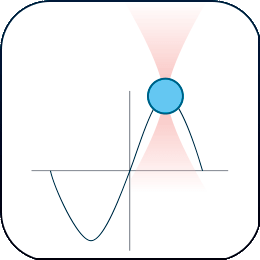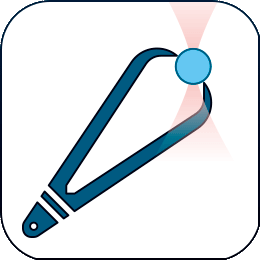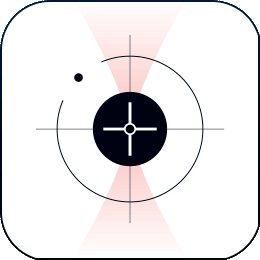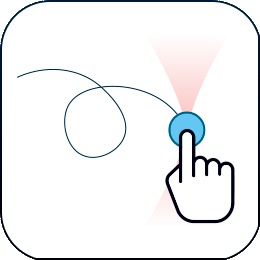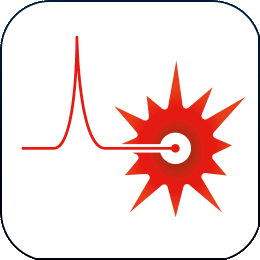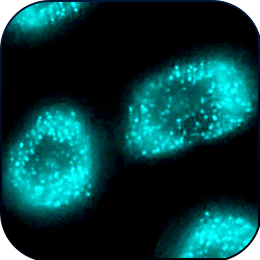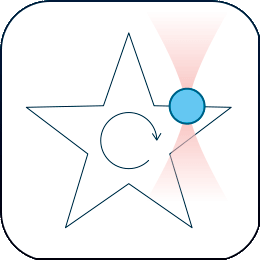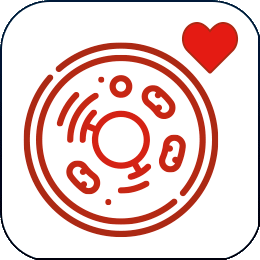 SENSOCELL Optical Tweezers: Main Features & Applications Overview
What solutions offers SENSOCELL optical tweezers to my research projects?
We work closely with our customers and collaborators to help them and offer the best solutions for their research challenges. Use our predefined & customizable automatized macros or create your own-developed routines using our LightAce Software Development Kit to perform unprecedented cell mechanobiology experiments in a fast, simple and flexible manner. The range of applications is wide: from the classical cell membrane tether pulling and in vitro motor proteins kinetics to more complex in vivo experiments like cell nucleus indentation, intracellular rheology or cell-cell interaction forces.
>> Check our applications list to see the potential of our technology.
Precise, extensive and flexible control over multiple optical traps
Our optical trapping module allows generating and manipulating up to 256 simultaneous optical traps. Trap steering is performed at 25 kHz frequency thanks to its fast acousto-optic deflection (AOD) technology. Users can manually control the optical traps using the "click & drag" mode or apply predefined oscillations and/or trajectories over multiple traps using our toolbox or programming their own routines with our LightAce Software Development Kit. The optical tweezers platform also allows generating static patterns of optical traps or morphing sequences of trap patterns in an easy and straightforward manner.
A wide variety of microscopy and imaging techniques compatiblity
SENSOCELL is an add-on instrument for NIKON inverted microscopes with wide possibilities of customizable microscope configurations. Users can combine SENSOCELL optical tweezers with several imaging techniques including BrightField, spinning disk Confocal, epi-FL or TIRF.
Optical tweezers setup customizable configuration
The SENSOCELL optical tweezers platform includes:
a rack mount case with all electronics and an ultra-stable single-frequency laser source (5W, 1064 nm)

a customizable inverted microscope from the NIKON Ti2 family

high NA optical trapping objective

imaging camera from the HAMAMATSU ORCA family

our LightAce control software and its SDK package

Ti2-LAPP modules for epi-FL or TIRF imaging.
The system can eventually be installed on preexisting NIKON inverted microscopes after a compatibility check.
Simultaneous direct force measurements and force clamping mode
Our force sensor readings are synchronized with the optical trap generation module, allowing simultaneous direct force measurements over multiple independent traps in the X-Y plane, obtaining accurate determination of the trapped particles positions or apply force clamping to your selected optical traps. Our implemented Force Clamping routine will allow you to have absolute control of pulling and pushing force rates exerted by the optical traps. Furthermore, the sensor continuously monitors laser power at the sample plane giving maximum control over the irradiation levels imposed on your samples*.
*Prevent cell damage thanks to our optimized optical trapping efficiency and force sensing technology (factor 2-3 compared to standard optical tweezers technology).
Direct force measurements over multiple optical traps
Trap pattern morphing: apply transitions to create your desired sequences
LightAce Introduction, optical trap generation and "Click & Drag" mode
Programmable multiple optical traps oscillations
Programmable multiple optical traps trajectories
Combining optical manipulation modes
Discover LightAce, our powerful, flexible and user-friendly control software suite for SENSOCELL optical tweezers.
​LightAce is our control software suite for SENSOCELL  based on the integration of LABVIEW (National Instruments), ImageJ and μ-Manager. Easy and intuitive to work with, LightAce will allow you to:
Take control over multiple optical traps and read real time force & position data for each trapped target.; apply force clamping or launch built-in routines. Simply selecting the different options on the interface menu, LightAce offers you an incredible set of trapping, manipulation & measurement capabilities!

Record videos synchronized with force and position data.

Customize predefined routines for your specific experiments choosing the setting parameter values for each menu option.
Use our predefined and customizable automated routines for cell mechanobiology or create your own routines using our simple and flexible LightAce Software Development Kit (SDK) including a manual completed by a variety of examples.
Our best efforts have been dedicated to create a user-friendly GUI. After a short training course given by our engineers, non-experts users can start working immediately and plan experiments from the very beginning.
Create your ow routines using LightAce SDK
How to create your own routines using LightAce SDK.
1. Choose among the manipulation & measurements .vi functions included in the LightAce SDK library: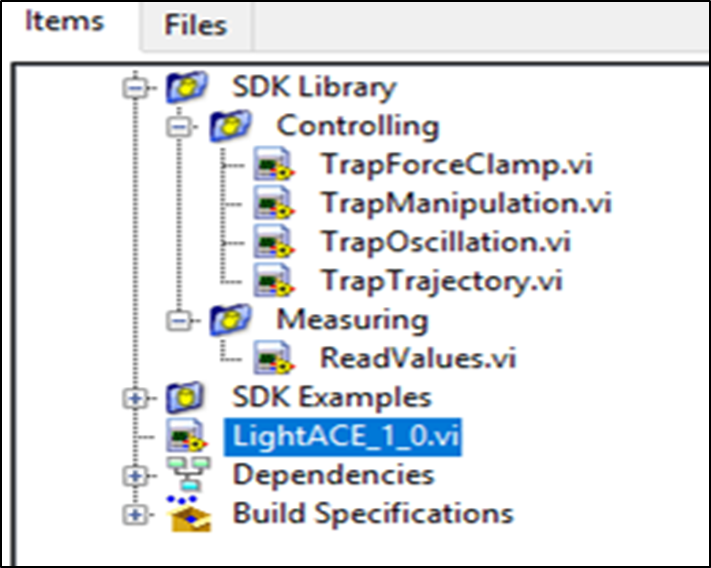 2. Customize your selected .vi functions by setting their input parameters values following our detailed SDK manual instructions:

3. Combine them to create your routines controlling all features of SENSOCELL :

Download SENSOCELL brochure