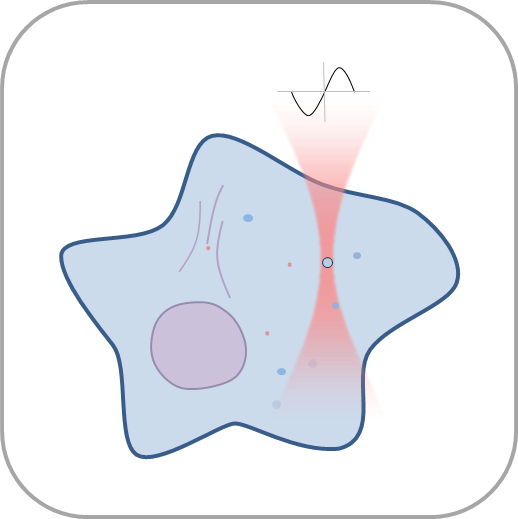 M

icro-

R

heology
The unique technology of the force sensor Lunam™T-40i integrated in our optical tweezers platform SENSOCELL™ allows performing rheology assays in complex media like cells cytoplasm or viscoelastic soft gels.
Trap native structures or inject microbeads to perform rheology assays inside cells.

Obtain rheological information of the extracellular matrix or soft gels.
Would you like to try SENSOCELL™ with your biological system samples? Let's do it, contact us!