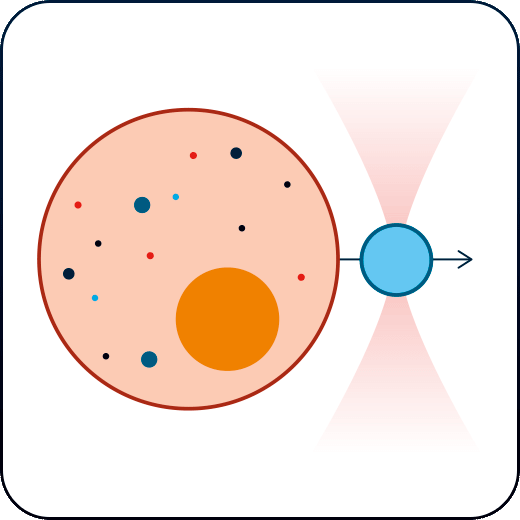 Tether Pulling.
Use SENSOCELL™ to study cell membrane mechanics .
Perform membrane tether pulling experiments with cultured cells & explants.

Use our customizable routines or create your own routines using

LightAce SDK

.
Would you like to try SENSOCELL™ with your biological system samples? Let's do it, contact us! 
Tether pulling.
In collaboration with the Institute of Photonic Sciences (ICFO).
Membrane tether pulling video
Using IMPETUX's SENSOCELL™ optical tweezers platform, a membrane tether pulling experiment was performed by adhering a 1 µm optically trapped bead to a neuron isolated from a Caenorhabditis elegans embryo (Fig. I-a). When the adhered bead is pulled away, a lipid filament (tether) is extruded from the cell surface (Fig.1).

Fig.1 Cell membrane tether image. Courtesy of Dr. Michael Krieg's lab at ICFO.
The tether is elongated at increasing speeds to produce force peaks of increasing height. Subsequently, it is kept at constant length to wait for relaxation down to the static membrane tension. Different pulling rates can be applied at subsequent steps using the system's customizable routines. The system also monitors the applied force at real time. Fig. 2 shows in detail the force decay during the relaxation process after one of the pulling steps. A viscoelastic model is used to fit the force response during relaxation: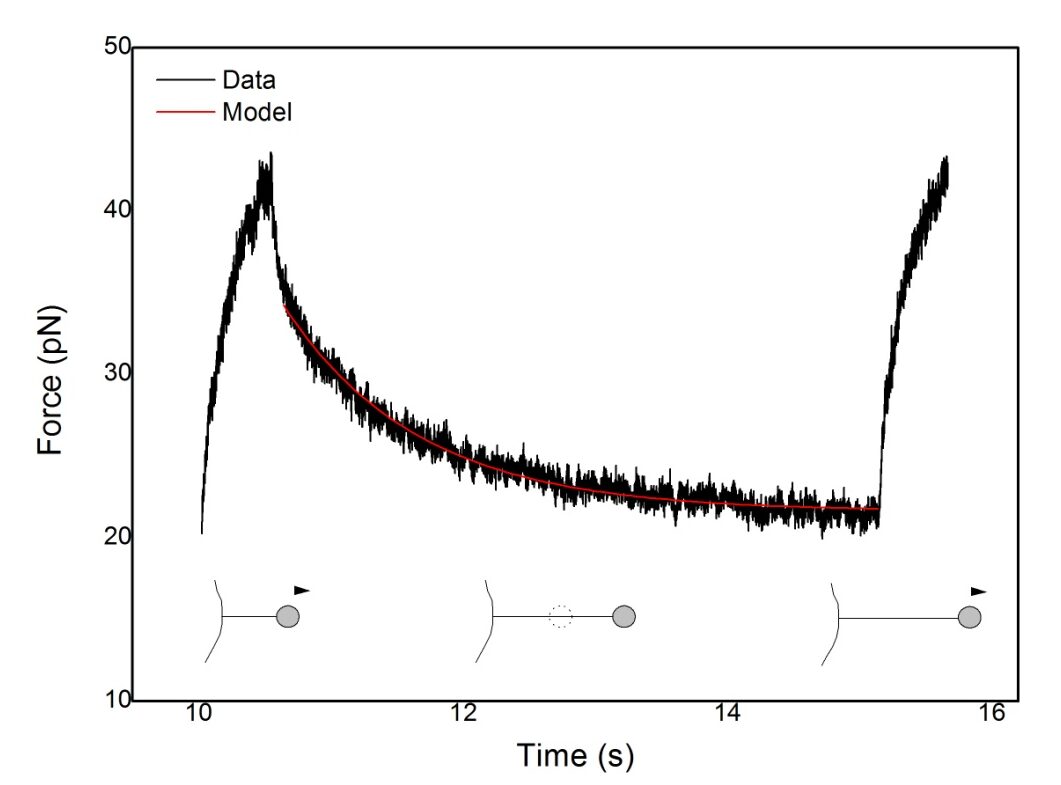 Fig. 2 Fitting of force data during the relaxation process after a pulling step.
Download SENSOCELL™ optical tweezers brochure