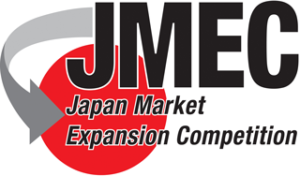 The past 7th of June, The Japan Market Expansion Competition (JMEC) announced the winners of the JMEC 22 program at its annual JMEC Awards Ceremony at the Tokyo American Club.
We are very glad and proud to say that "Team 7″, 3rd Prize winners of JMEC 22, worked on our project !!!
The Impetux Optics S.L. project, a provider of highly advanced optical tweezer technology for studying biological processes by allowing manipulation of biomolecules with nanometric precision. Elisabet Romeu Codina, General Manager, said: "We really appreciate having had the opportunity to work with such a professional and great JMEC team, and were happy to learn that they won the 3rd Prize in the competition for their excellent efforts. The business plan we received provided valuable data and information about the Japanese market for our advanced, patented optical tweezer technology—and recommended strategies for how to best position ourselves for further expansion in this market."
More information of the award at : JMEC.