Approches Quantitatives du Vivant
IMPETUX will participate at the conference: AQV DAYS 2022 : QUANTITATIVE APPROACHES TO LIVING SYSTEMS organized by the Institute Jacques Monod (France). The conference is open to all members of the AQV network as well as to all researchers tackling biological questions with methods coming from physics, chemistry, engineering or other sciences.
📅DATE: 19 to 21 January 2022 (CEST)
Stay tuned for future news about our participation in this conference !
📌If you are interested in how our SENSOCELL optical tweezers system can help you in your Mechanobiology research projects check our applications page or contact us any time!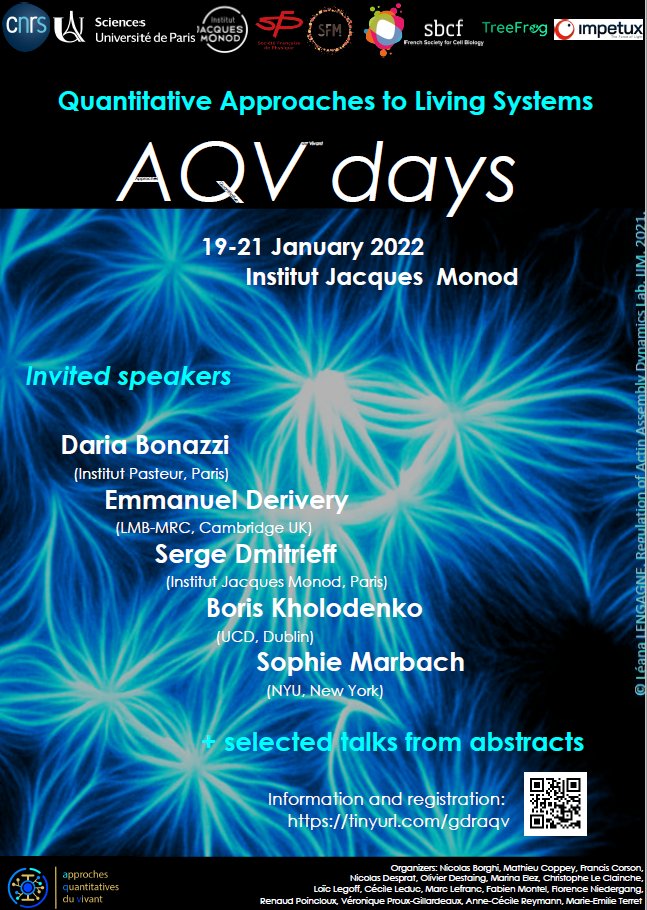 Time remaining before the start of this event: