Join us at BPS 2022!
66th Biophysical Society Annual Meeting
February 19-23, 2022 | Sant Francisco, California, USA
We are looking forward to participating in the Biophysical Society's 66th Annual Meeting in San Francisco .
→You can find us at Axiom Optics booth  #502 (our USA distributor booth)
Join our presentation to discover how SENSOCELL platform and its exclusive technology provide a flexible, easy and speedy manner to perform  state-of-the-art experiments in Mechanobiology.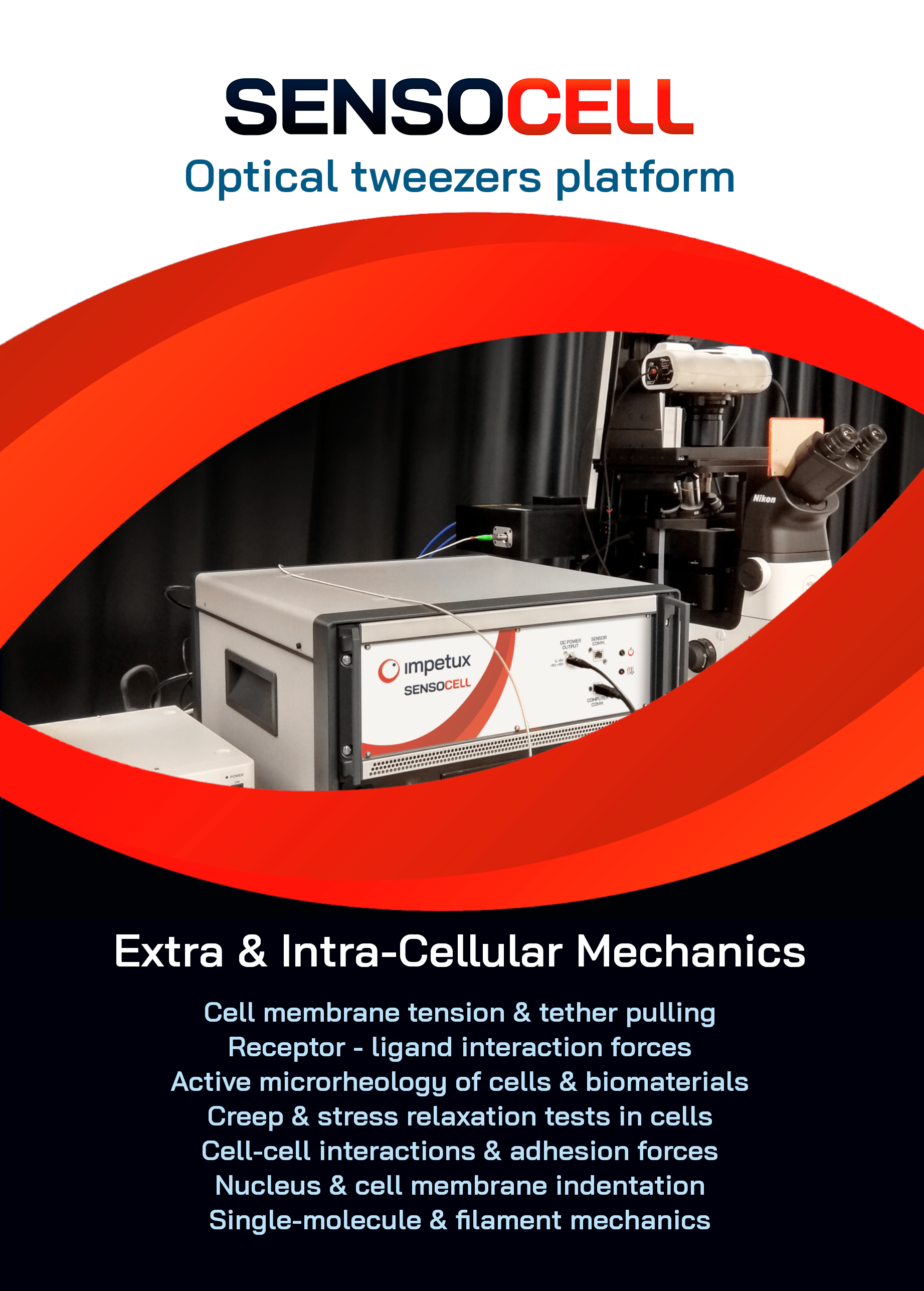 SUNDAY, FEBRUARY 20

10:30 AM – 12:00 PM

ESPLANADE, ROOM 158

 
Join Impetux CEO, Oriol Nos Aguilà, for a presentation on the SENSOCELL: Optical Tweezers integrating direct force spectroscopy & correlated fluorescence imaging for extra- and intracellular mechanobiology. The talk will introduce the key distinctive features of the technology and show examples and results obtained by customers & scientific collaborators for applications in living cells.
Meet us and discover how to take further your research !
You can download the summary of the talk here.
📌If you are interested in how our SENSOCELL optical tweezers system can help you in your Mechanobiology research projects check our applications page or contact us any time!
Time remaining before the start of this event: