IMPETUX with the Health Care sector:
IMPETUX is collaborating in the Innovation of the Health Care sector with Photonic Technologies Program designed by SECPHO (Southern European Cluster in Photonics & Optics) and ITEMAS ( Medical Technology Innovation Platform)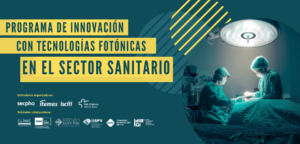 The first meeting was on the 1st of April. There, we take the opportunity to explain how optical tweezers can become a key tool for biomedical research.
There will be more meetings like that. You will find more information at the Secpho webpage here
Stay tuned.